General Conference Chair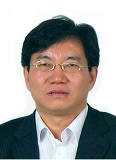 Prof. Fushuan Wen(文福拴),
Zhejiang University, China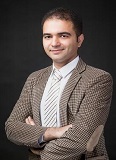 Prof. Omid Mahian,
Xi'an Jiaotong University, China
Guest Editor
Assoc. Prof. Ravishankar Sathyamurthy,
KPR Institute of Engineering and Technology,India
Organizing Committees
Assis.Prof. Irfan Ahmad Khan, Texas A&M University, Vice-Chair of IEEE Galveston Bay Section, USA

Assoc.Prof. Zulipiya Shadike,

Shanghai Jiao Tong University, China

Prof. Nima Amjady,

Semnan University,Iran

Dr. Dagmar Becker,

Southern Research, USA

Assoc.Prof. Gonçalo dos Reis,

University of Edinburgh, UK

Dr. Julian David Hunt,

International Institute for Applied Systems Analysis (IIASA), Austria

Prof. Wong Kuan Yew, Universiti Teknologi Malaysia, Malaysia

Assoc.Prof. Zhiwen Wang, Dalian Maritime University, China

Assoc.Prof. Muslum Arici, Kocaeli University, Turkey

Assoc.Prof. Pawan Sharma, UiT The Arctic University of Tromsø, Norway

Assis. Prof. Jingzheng Ren,

Hong Kong Polytechnic University

Assis.Prof. Hamid Reza Ashorynejad, Buein Zahra Technical University, Iran

Assis.Prof. Shunbo Lei, Chinese University of Hong Kong (Shenzhen), China

Assis.Prof. Syed Abdul Mujeer, Lakireddy Bali Reddy College of Engineering, India

Prof. Qin Xin, University of the Faroe Islands, Faroe Islands

Prof. Assed Haddad, Universidade Federal do Rio de Janeiro, Brazil
updating...

International Technical Program Committees
Assoc.Prof. Andrés Honrubia Escribano, Universidad de Castilla-La Mancha, Spain
Assoc.Prof. Alessandro Romagnoli, Nanyang Technological University, Singapore
Assis.Prof. Shamraiz Ahmad, National University of Sciences and Technology (NUST) , Pakistan
Dr. Wu Muyao, University of Science and Technology of China, China
Dr. Dlzar Al Kez, Queen's University Belfast, UK
Dr. Musong Louis Katche, University of Buea, Cameroon
Dr. Shashank Sundriyal, CSIR-National Physical Laboratory, India
Dr. Asmae Berrada, International University of Rabat, Morocco
Dr. Prashant Singh, National Institute of Technology, India
Dr. Mohammad Ebadollahi, K.N.Toosi University of Technology, Iran
Dr. Sheetla Prasad, Galgotias University, India
Dr. Samrat Chakraborty, NIT Arunachal Pradesh, India
updating...